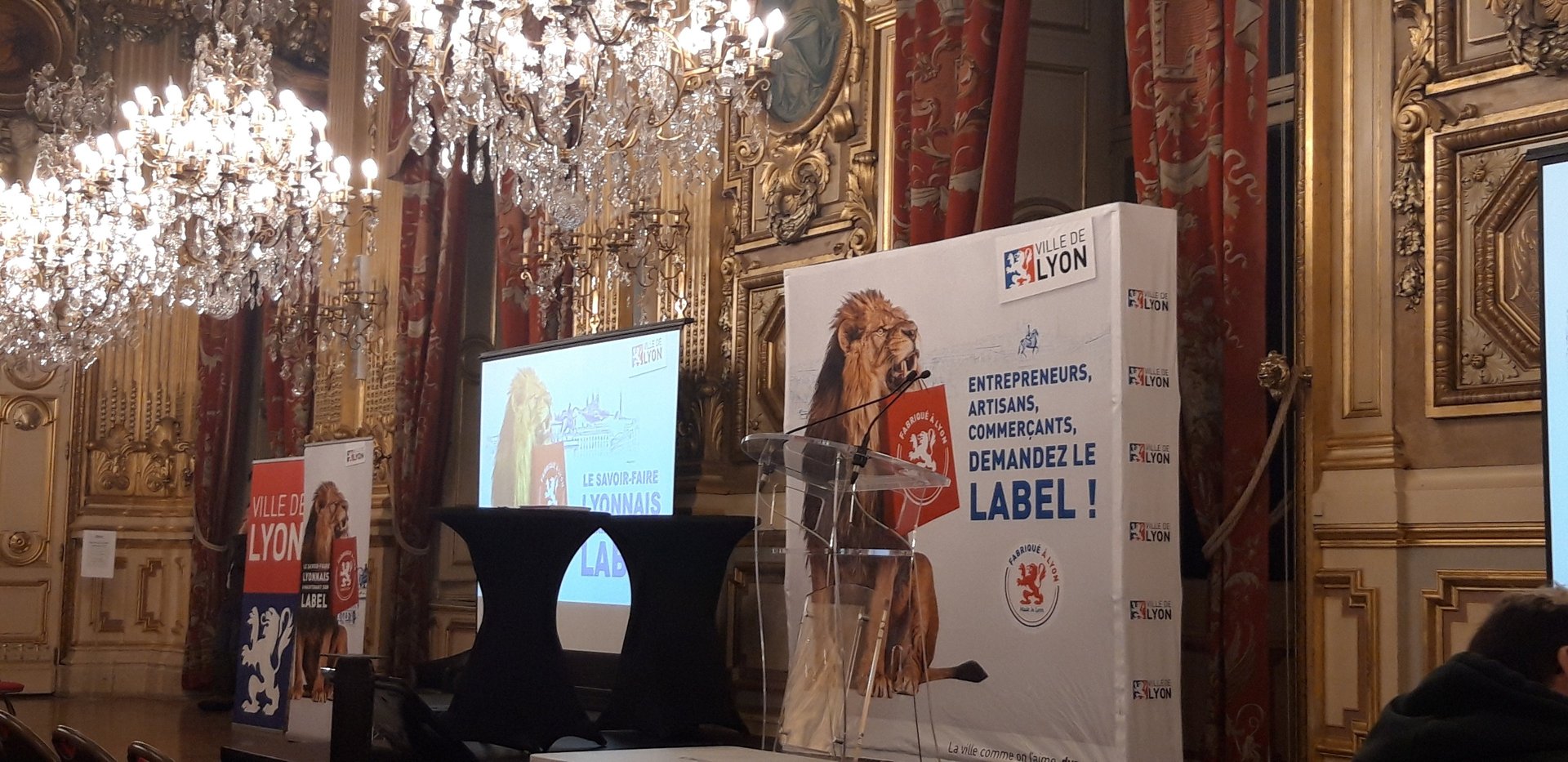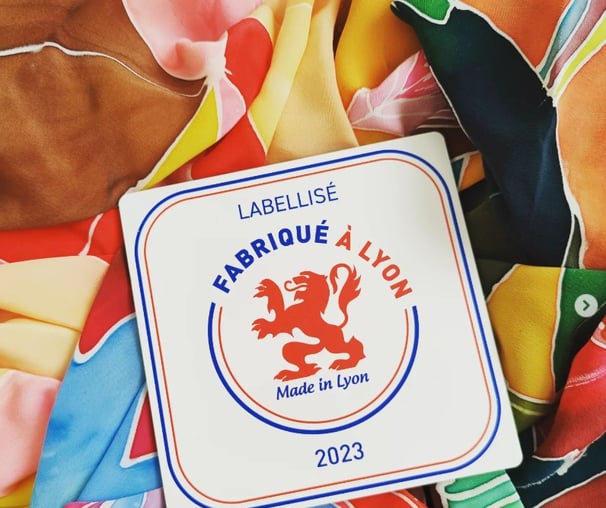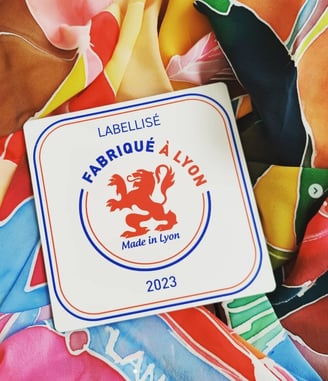 Born in Lyon, Sophia always knew that the second city of France had been known for its silk throughout the world from the 14th century. Haute-Couture brands have understood this well and continue to buy from suppliers who weave in Lyon. This is also the case of Lanasilk :) The silk satins and crepes used by Lanasilk are woven near Lyon, in the Rhône-Alpes region. Lanasilk thus supports local suppliers and maintains the history of Lyon silk.
In addition, LANASILK receives for the year 2023 the label "made in Lyon" for its scarves painted and rolled in the same way. The label has been in existence for 2 years and supports around a hundred brands whose aim is to energize the history of Lyon, its know-how and its businesses.
----
Née à Lyon, Sophia a toujours su que la seconde ville de France avait été connue pour sa soie à travers le monde à partir du XIVème siècle. Les marques de Haute-Couture l'ont bien compris et continue de se fournir chez des fournisseurs qui tissent à Lyon. C'est également le cas de Lanasilk :) Les satins et crêpes de soie utilisés par Lanasilk sont tissés près de Lyon, en région Rhône-Alpes.Lanasilk soutient ainsi les fournisseurs locaux et maintient l'histoire de la soie lyonnaise.
De plus, LANASILK reçoit pour l'année 2023 le label "fabriqué à Lyon" pour ses foulards peints et roulottés à la même. Le label existe depuis 2 ans et soutient une centaine de marques dont le but est de dynamiser l'histoire de Lyon, son savoir-faire et ses entreprises
History and transmission are important values ​​for the artist. This is the reason why Sophia plans this year to donate a % of her sales to the SAM association. Society of Friends of the Museum of Tissues. A member of the SAM for a few years, the artist wishes above all to help, at his height, the association which helps the Museum of Tissues to buy new historical pieces like this last acquisition for example.
----
L'histoire et la transmission sont des valeurs importantes pour l'artiste. C'est la raison pour laquelle Sophia a pour projet cette année de donner un % de ses ventes à l'association SAM. Société des Amis du Musée des Tissus.
Membre de la SAM depuis quelques années, l'artiste souhaite avant tout aider, à sa hauteur, l'association qui aide le Musée des Tissus à acheter de nouvelles pièces historiques comme cette dernière acquisition par exemple.
Maggie Rouff (styliste) Robe du soir courte composée d'un bustier et d'une jupe, Paris, vers 1958.© Lyon, musée des Tissus – Sylvain Pretto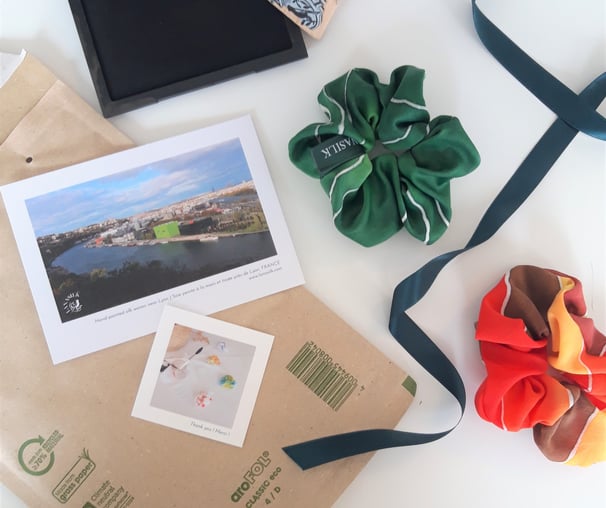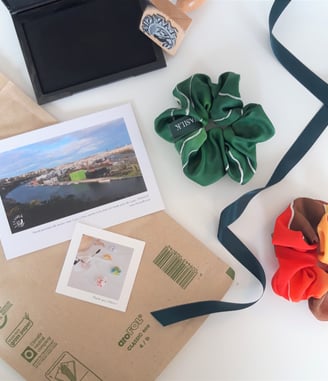 Here are in complete transparency, the suppliers who allow us to create these unique pieces:
----
Voici en toute transparence, les fournisseurs qui nous permettent de créer ces pièces uniques :
Here's what our materials come from


The silk comes from Belinac (Saint-Etienne, Rhône-Alpes) and Sfate & Combier (Doissin, Rhône-Alpes)."
- Silk fabric


"The paint comes from the brand Javana, KREUL (Germany).The white threads come from the reels that were at my grandmother's (France)."
- Painting & threads


"The ribbon comes from the passementerie called la stéfanoise (Saint-Etienne, Rhône-Alpes). The enveloppes are baught at ......... are made of 70% recycled paper and can be recycled". The cards are from ............ and are made of 50% recycled cotton and paper.
- Packaging & papers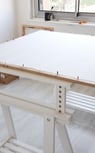 "The ribbon comes from the passementerie called la stéfanoise (Saint-Etienne, Rhône-Alpes)."
- More info